Scheduling
We are open by appointment ONLY. Please call 860.268.7684 to book an appointment. Click here to schedule an appointment online.
Appointment Times and Lengths
Appointments are scheduled with as little as 15 minutes between clients. Please do not arrive more than 10 minutes prior to your scheduled time, as the door may still be locked. If arriving more than 10 minutes prior to your scheduled appointment time, please call ahead to make sure this can be accommodated. This is in an effort to maintain ample changing and transition time for each and every client, without having to feel rushed.
Massage sessions may vary approximately 5 minutes (+ or -) from the advertised duration. Please understand that we will do our best to come as close to the scheduled appointment length as possible.
Payment Policy
We accept payment in the form of cash, check, PayPal, and Zelle®. Gift certificates may be purchased online with the use of a PayPal account. Payment is due at the time of service. Returned checks will be assessed a fee of $30.00.
Referral Policy
When you refer someone to the office, you will receive $25 off your next service.
**this cannot be combined with ANY other offer or discount**
Birthday Discounts
Each client will recieve a coupon for 15% off of one treatment during the month of their birthday. This cannot be combined with any other discount.
Missed Appointments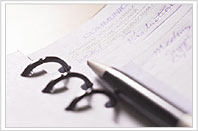 When you book an appointment with us, that time is set aside for you - and ONLY you. We never double book and we try to always be ready for you when you arrive. In return, we ask that you keep your promise to us and show up for your appointment on time.
Please understand that massage therapists only get paid when they deliver a service... therefore missed appointments are costly for us and prevent us from catering to other clients.
That said, our policy is simple. If you do not show up for your scheduled appointment, and you have not notified us at least 24 hours in advance, you will be required to pay for up to 100% of the cost of the treatment as booked.

Cancelations
In the event that you are unable to keep your scheduled appointment with us, please contact us by phone at least 24 hours prior to your appointment. If you do not reach us, please leave a message on our voice-mail. If we do not hear from you within this time frame, and you do not keep your appointment, the above policy will be applied.

Privacy Policy
Respecting your privacy is important to me; I am committed to safeguarding your privacy online. I have posted this privacy policy to help you understand how your personal information will be treated when you use my services.

Information collected via this website is limited to what I need to provide you with the best possible service available anywhere. It will not be sold, or rented to any individual, group, corporation or agency. Release of your information occurs only when I have your consent.